Maize Price in Pakistan Today 2023 | Latest Corn Makai Rate
In Pakistan, Maize Price in Pakistan range from Rs. 5,000 to Rs. 6,500 for a 100 KG bag. Maize also known as Corn or Makai is an integral crop of Pakistan's agricultural sector. It serves a variety of functions from livestock feeding and food processing to industrial uses. Widely grown in the northern and upper regions of Punjab, maize plays a crucial role in people's livelihoods. In this article, we'll look at the current prices of maize in 2023 along with the factors that influence fluctuations and strategies designed to increase maize prices for farmers.
Understanding Maize and Its Importance
Maize, a versatile cereal crop, is widely cultivated for various purposes, including human consumption, animal feed, and industrial applications. In Pakistan, maize holds a prominent position within the agricultural landscape, especially in the northern and upper Punjab areas. Its cultivation not only gives farms a way to make money but also helps the livestock and poultry industries. This helps keep food secure and helps the economy grow.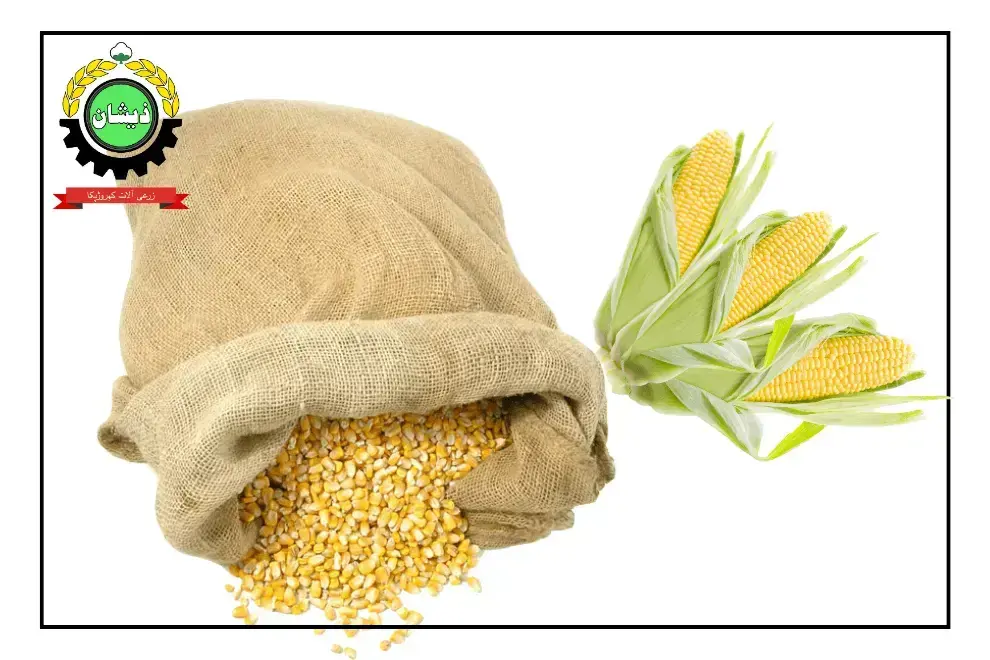 Maize Price in Pakistan Today October 29, 2023 | آج مکئی کا ریٹ
Below is the latest rate list of Maize, Corn, or Makki Prices in Pakistan per 100 KG.
| City/ District | Minimum Prices | Maximum Prices | Average Rate (PKR) |
| --- | --- | --- | --- |
| Faisalabad | Rs. 5,000 | Rs. 6,000 | Rs. 5,500 |
| Multan | Rs. 5,750 | Rs. 6,000 | Rs. 5,875 |
| Gujranwala | Rs. 4,900 | Rs. 5,300 | Rs. 5,100 |
| Sargodha | Rs. 5,000 | Rs. 6,000 | Rs. 5,500 |
| Chichawatni | Rs. 5,000 | Rs. 6,000 | Rs. 5,500 |
| Burewala | Rs. 4,000 | Rs. 5,875 | Rs. 4,938 |
| Vehari | Rs. 5,000 | Rs. 5,875 | Rs. 5,438 |
| Okara | Rs. 4,550 | Rs. 6,375 | Rs. 5,463 |
| Toba Tek Singh | Rs. 4,750 | Rs. 5,475 | Rs. 5,200 |
| Sahiwal | Rs. 5,400 | Rs. 5,700 | Rs. 5,550 |
| Arifwala | Rs. 5,375 | Rs. 6,000 | Rs. 5,688 |
| Pakpattan | Rs. 5,000 | Rs. 5,600 | Rs. 5,300 |
| Mian Channu | Rs. 5,750 | Rs. 6,000 | Rs. 58,75 |
| DG Khan | Rs. 6,300 | Rs. 6,400 | Rs. 6,350 |
| Lala Musa | Rs. 5,000 | Rs. 7,000 | Rs. 6,000 |
| Kamalia | Rs. 4,500 | Rs. 5,750 | Rs. 5,125 |
| Kahror Pacca | Rs. 5,000 | Rs. 5,500 | Rs. 5,250 |
Also Read Related Articles:
Corn Planter Machine in Pakistan (Seed Planter)
Khad Rate in Pakistan Today| Fertilizers Sona DAP Price
Factors Influencing Maize Prices in Pakistan
Supply and demand dynamics:
Maize prices in Pakistan are influenced by the balance between supply and demand. The overall quantity is largely determined by things like the number of acres being farmed, the crop yield, and the way people use food. On the demand side, factors like livestock population, industrial requirements, and domestic consumption patterns impact the market dynamics.
Climate and weather conditions:
Weather conditions, including rainfall, temperature, and growing season length, greatly affect maize cultivation. Adequate water availability and favorable weather conditions during the growing period contribute to higher yields, ensuring a stable supply and potentially impacting prices.
Government policies and subsidies:
Government policies and subsidies have a direct impact on Corn or Maize prices. Price support mechanisms, procurement programs, and subsidies on inputs such as fertilizers and seeds can stabilize prices and provide income security to farmers. Additionally, trade policies and import-export regulations also influence domestic prices.
International market trends:
Maize prices in Pakistan are also influenced by international market trends. Global supply and demand, trade dynamics, currency fluctuations, and international trade policies can impact the prices of maize and its derivatives in the domestic market.
Corn/Maize Price Trends in Pakistan: Current Scenario
Recent price fluctuations and their implications:
The maize market in Pakistan has witnessed fluctuations in recent times. Many factors can contribute to these changes, including supply issues, consumer preferences and global economic conditions. Understanding the implications of these price fluctuations is crucial for farmers, traders, and industry stakeholders.
Maize prices in different regions of Pakistan:
Maize/Corn prices may vary across different regions of Pakistan due to factors such as transportation costs, local demand-supply dynamics, and market accessibility. It is important for farmers and traders to stay informed about regional price variations to make informed decisions.
Factors contributing to regional variations:
Maize prices can be different in different areas because of things like location, distance from markets, production levels, storage facilities, and infrastructure.
Managing Maize Price Volatility in Pakistan
Importance of market information and transparency:
Farmers, traders, and policymakers must have access to timely and accurate market information in order to make good choices. Improving transparency in the maize market through platforms that provide real-time price data, market reports, and trade statistics can help manage price volatility.
Strengthening supply chain infrastructure:
An efficient supply chain infrastructure is essential for the smooth transportation, storage, and distribution of maize. Investing in infrastructure development, including roads, storage facilities, and cold chains, can minimize post-harvest losses, reduce transaction costs, and enhance price stability.
Promoting modern agricultural practices:
Encouragement of farmers to adopt modern farming methods such as superior seed varieties, more effective irrigation systems, integrated pest management strategies and the appropriate amounts of fertilizers can increase output while decreasing production risks. In turn, this can help keep prices stable.
Diversification and value addition in maize products:
Promoting diversification and value addition in maize-based products can create new market opportunities and reduce dependency on raw Makki or Maize prices. Encouragement of maize products like corn oil, corn starch, and biofuels can give farmers more ways to make money and protect them from price changes.
Strategies for Farmers to Optimize Maize Prices
Timely and efficient harvesting techniques: Adopting timely harvesting techniques can ensure that maize reaches the market at the right time, avoiding delays and potential quality deterioration. Efficient harvesting practices, such as proper drying and threshing, can help maintain maize quality and improve market value.
Collaboration and collective marketing: Farmers can form cooperatives or join agricultural associations to collectively market their maize produce. Farmers can get greater market access, lower transaction costs, and higher maize prices by pooling resources and negotiating together.
Market diversification: Exploring alternative markets and value chains can mitigate the risks associated with price fluctuations. Farmers can explore opportunities to sell maize to different sectors, such as the livestock industry, food processing companies, and the industrial sector, thereby reducing dependence on a single market.
Investing in storage facilities: Warehouses and cold storage can help farmers maintain maize quality and sell it at higher prices. Farmers can control sales timing by investing in on-farm storage or working with community storage facilities.
Also Read Related Articles:
Cotton Price in Pakistan Today Phutti Rates in Market
Wheat Price in Pakistan Today | Gandum Rate per 40KG
Conclusion: Corn / Maize Price in Pakistan
Pakistan relies on maize for livestock feed, food processing, and industrial uses. Farmers, merchants, and governments must understand maize price drivers to succeed. Maize Price variations in Pakistan are unavoidable, but proactive steps including modern agricultural techniques, and diversifying market opportunities can help optimize the prices. These techniques can boost farmers' profits and help Pakistan's maize sector flourish.
Frequently Asked Questions (FAQs)
What is the current price of maize in Pakistan?
The current price of maize in Pakistan ranges between Rs. 4,575 to Rs. 7,200 per 100 kg.
Why is maize important in Pakistan's agriculture sector?
Maize is essential in livestock feed, food processing, and industrial applications, contributing to the country's economy and rural livelihoods.
What factors influence maize price fluctuations?
Factors such as supply and demand dynamics, climate conditions, government policies, and international market trends influence maize price fluctuations.
Are maize prices stable throughout the year?
No, maize prices can vary throughout the year due to seasonal factors, market conditions, and other variables. Prices tend to be influenced by factors such as harvesting periods and market demand.
What strategies can help manage maize price volatility?
Strengthening market transparency, improving supply chain infrastructure, promoting modern agricultural practices, and diversifying maize products are strategies that can help manage maize price volatility and enhance price stability.